Novotek Solutions
Smart people for smart manufacturing. 35+ years experience in delivering world-class manufacturing solutions across a broad range of industries.
Your operation is in safe hands with Novotek Solutions
Future focused
Whether you're looking to enhance, upgrade or transform your systems, we're dedicated to providing intelligent solutions to fuel your profitability and growth. Working in close collaboration, we ensure a perfect fit and desired outcomes in operation efficiency, flexibility and uptime to meet and exceed your objectives.
In more than two decades of experience, Novotek Solutions has gathered a wealth of knowledge in developing, designing and deploying Industrial IoT, MES and Automation & Control with a focus on the future. A smart system today saves forced upgrades in the future, meaning you can derive maximum value from your existing systems while reaping the benefits of a modern approach.
Novotek is perfectly placed to deliver optimal outcomes for your business
Ready to meet your ambitions
From beginning to end, our robust and trusted solutions provide outcomes to enhance, upgrade or transform your operation.
With diverse goals for every client, each project requires a bespoke approach. While each solution is tailored to the needs and desired results, our efforts drive towards a set of common outcomes. The rewards of smart manufacturing are self evident across a range of greater operational capacity and intelligence.
Increase agility
Gain unparalleled awareness of your operation, providing key insights to improve your planning and execution processes. Reach new heights with greater visibility, data collection and scheduling tools.
Increase flexibility
Achieve more with the same equipment with smart automation and control. With higher levels of flexibility, incorporate future expansion, upgrades or installations with ease rather than facing costly overhauls each time you wish to make a chance.
Increase efficiency
Our solutions provide opportunities for the reduction of waste and an increase in uptime. Increase capacity and improve quality with Smart Manufacturing
The knowledge to make the right choice
Over 35 years of experience across the length and breadth of manufacturing allows Novotek to approach each challenge with a broad perspective. Our team highlight and identify opportunities to maximise your results while ensuring a cost-effective and robust solution. Our bespoke approach backed by world-leading platforms ensures your operation will be fit for the future.
Novotek deliver expertly crafted solutions, tailor-made for your operation
Quality & security assured
ISO establishes standards internationally agreed by experts. Novotek Solutions is registered for key standards in both Quality Management and Information Security Management
ISO 9001 : 2015 – Quality Management
Assures your solutions will be delivered to the highest standards of quality. The stringent framework of ISO 9001 provides increased efficiency, accuracy and customer confidence.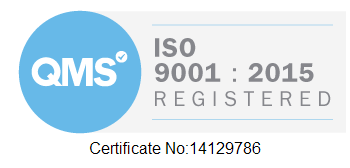 ISO 27001 : 2013 – Information Security Management
Compliance with this standard ensures the security of your information and data. Robust security policies are in place, with secure access management for peace of mind when exchanging information. The standard minimises risk exposure, providing confidence to our customers in our culture of security.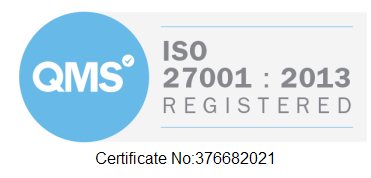 Empowered expertise
We are committed to ensuring your success and business continuity. We offer flexible support packages to meet your operational requirements and our highly skilled, dedicated support professionals will manage every aspect of your technical support cases to resolve issues as quickly as possible.
Consolidate your investments with Novotek Support
Patch management
Up-to-date systems offer peace of mind. Novotek can help ensure your operation stays updated and protected against wide ranging threats from operational inefficiency and cyber-security vulnerability through a fully managed patching service.
A patching partnership covers every element of keeping your software up to date
Backup management
The unexpected can spell trouble for any operation, especially for highly configured, specific systems such as your manufacturing operation. Our Backup Management Service presents a flexible solution entirely customisable to your needs.
Secure your operation against the unforeseen with Novotek's Backup Management Service
Contact Us
Continue the conversation with our expert team.
Get In Touch